What is the best tattoo you have seen on a person?
Asked at Massachusetts Street on March 28, 2013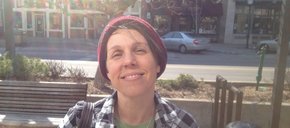 "My favorite tattoo that I can remember was on a guy who works at Natural Grocers. He has a tattoo on the inside of his ear."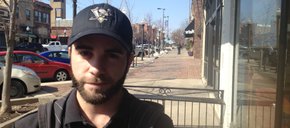 "My favorite tattoo is my own. It's a stop motion of grasping hands. "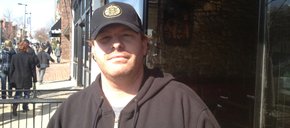 "I like full sleeves. I like the people who say they have one tattoo and it is just one expansive tattoo."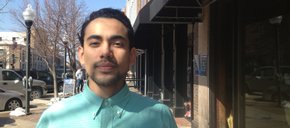 "It was of a lantern. The guy with the tattoo wanted to do if for his older relatives that had passed. They would go camping together."
Related story
loading...
Blog: 4 arrested on suspicion of vandalizing downtown buildings with anti-Trump graffiti

May 24, 2017 · 40 comments

Insurer pulls out of Kansas, Missouri health care exchanges

May 24, 2017 · 18 comments

Letter to the editor: No defense increase

May 24, 2017 · 23 comments

Letter to the editor: Let's be honest

May 22, 2017 · 46 comments

Editorial: Voters have a full plate

May 25, 2017 · 2 comments

Letter to the editor: House arrest idea

May 25, 2017 · 1 comment

Opinion: Intellectual dishonesty now rules

May 25, 2017 · 6 comments

House passes bill mandating 12-point type on abortion information

May 25, 2017 · 2 comments

Board of Regents to announce KU's next chancellor today

May 25, 2017 · 2 comments

Kobach to announce plans on governor's race within 2 months

May 22, 2017 · 34 comments