Do you think the Kansas University men's basketball team will win the Big 12 Tournament?
Asked at Massachusetts Street on March 14, 2013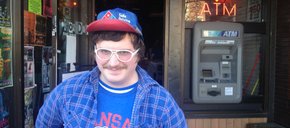 "My answer would be that I don't want to jinx them, but yeah, I think they will win."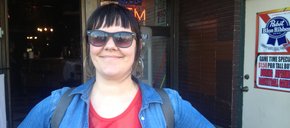 "We're going to win. It's going to be Tyler Self with the winning dunk and eight kids are going to cry."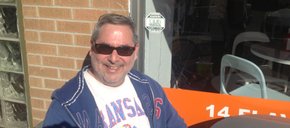 "Yes, they will, but getting past Iowa State will be tough. Once they get through that they should breeze through."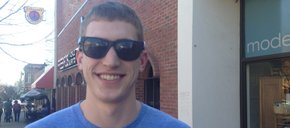 "Yep, because we are obviously the best team in the Big 12."
Related story
loading...
Blog: 4 arrested on suspicion of vandalizing downtown buildings with anti-Trump graffiti

May 24, 2017 · 46 comments

Letter to the editor: No defense increase

May 24, 2017 · 28 comments

Insurer pulls out of Kansas, Missouri health care exchanges

May 24, 2017 · 18 comments

Longtime Lawrence resident files for City Commission election, wants to see millennials get active

May 25, 2017 · 6 comments

Letter to the editor: Let's be honest

May 22, 2017 · 46 comments

KU Medical Center leader Douglas Girod named 18th chancellor of KU

May 25, 2017 · 4 comments

Kansas distributor recalls precooked sausage that might contain metal

May 25, 2017 · 1 comment

Editorial: Voters have a full plate

May 25, 2017 · 3 comments

Opinion: Intellectual dishonesty now rules

May 25, 2017 · 6 comments

Kobach to announce plans on governor's race within 2 months

May 22, 2017 · 34 comments