Should former Kansas University men's basketball player Mario Chalmers have his jersey retired in Allen Fieldhouse?
Asked at Dillons 1740 Massachusetts St. on February 15, 2013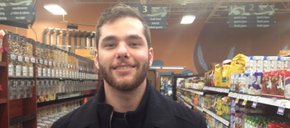 " He did win a national championship and he's had an illustrious career in the NBA. Do I think he's as good as he's trumped up to be? No. But he's good for the school."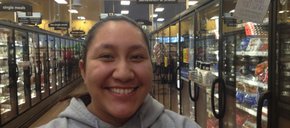 " I think he's awesome. I think he deserves it."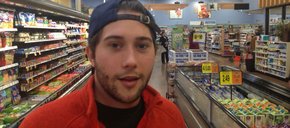 " Yes. I think he's proven himself. He does well in the NBA."
loading...
Blog: University employee accused of pulling tail off rabbit at KU day care center

March 27, 2017 · 1 comment

Letter to the editor: 'False facts'

March 27, 2017 · 7 comments

City and county officials preparing for budget cuts due to state property tax lid

March 27, 2017 · 5 comments

Downtown fans try to process 'ridiculously shocking' KU loss in Elite Eight

March 25, 2017 · 4 comments

Letter to the editor: KPERS qualms

March 27, 2017 · 2 comments

Opinion: Will we have law or the mob?

March 26, 2017 · 17 comments

First responders paid more than $2 million in overtime for 2015 and 2016; department heads say they're short on staff

March 27, 2017 · 4 comments

No repeal for 'Obamacare' — a humiliating defeat for Trump

March 24, 2017 · 39 comments

Letter to the editor: Yard concerns

March 25, 2017 · 9 comments

Tom Keegan: Despite finale, Devonté Graham one of many winners for KU

March 26, 2017 · 9 comments