What do you think on the city's proposed ban of couches on porches?
Asked at Massachusetts Street on August 23, 2013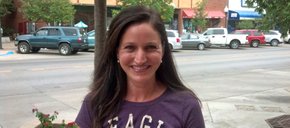 "It would probably bum out some college students, but I don't like to see couches in front of most houses."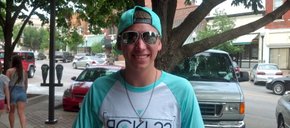 "It's a little pointless. If you want to put something on your porch, you should be able to."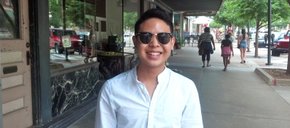 "If it's your own property, you should be able to do what you want."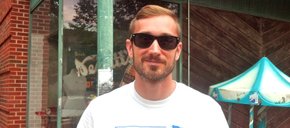 "Doesn't the city have better things to do?"
Related story
loading...
Blog: Kansas officials react to Charlottesville violence and Trump's comments

August 16, 2017 · 9 comments

Combative Trump insists anew: Blame both sides for violence

August 15, 2017 · 69 comments

Lawrence City Commission accepts incentives application for downtown grocery and apartments

August 16, 2017 · 15 comments

White nationalist rally, violence rock Virginia city; 1 dead

August 12, 2017 · 54 comments

Lawrence police plan weeks-long DUI crackdown

August 16, 2017 · 5 comments

Cleanup at former Farmland fertilizer plant may cost city millions more than expected

August 16, 2017 · 3 comments

Ex-Lawrence mayor gets 10 months for embezzling from charity; must pay $81,000 in restitution

August 15, 2017 · 11 comments

Lawrence Humane Society to waive adoption fees for all pets Saturday

August 16, 2017 · 2 comments

Blog: Brownback hoping for speedy confirmation; Colyer quiet following announcement

August 15, 2017 · 2 comments

County commissioners approve permit for cell tower south of Eudora despite neighbors' objections

August 16, 2017 · 1 comment