What's the best bargain you've ever gotten at a rummage sale?
Asked at Massachusetts Street on August 8, 2013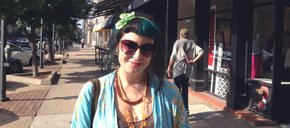 "A 1938 Royal Magic Margin typewriter in perfect working order for $12."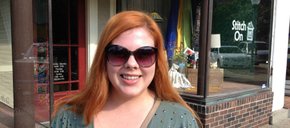 "I most recently bought a coffee table at one for $60."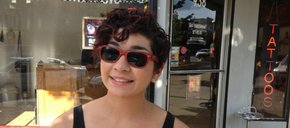 "I bought a gold necklace that looks like a bow. I found it in a pile for 50 cents. It was a gem."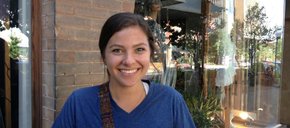 "Cowboy boots."
Related story
loading...
Blog: Plans filed for student apartment complex with more than 700 bedrooms near south Iowa Street

December 14, 2017 · 18 comments

Lawrence murder defendant claims shooting of intruder was legal under stand-your-ground law

December 17, 2017 · 3 comments

Editorial: The 'fake news' problem

December 14, 2017 · 32 comments

State Sen. Marci Francisco officially enters 2018 secretary of state race, wants to restore 'integrity' to office

December 15, 2017 · 7 comments

How tall is too tall? City contemplating downtown skyline, other big issues

December 17, 2017 · 1 comment

Alabama Senate race: Democrat Jones wins in stunning upset

December 12, 2017 · 52 comments

FCC votes along party lines to repeal 'net neutrality'

December 14, 2017 · 23 comments

Female candidate quits Kansas congressional race over 2005 harassment lawsuit

December 15, 2017 · 12 comments

Letter to the editor: Strategy for Trump

December 8, 2017 · 52 comments

Letter to the editor: Message to leaders

December 10, 2017 · 30 comments