Are you excited about the possibility of getting ultra-fast Internet in Lawrence?
Asked at Massachusetts Street on April 17, 2013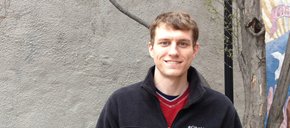 "Yeah, it'd be nice. I'd like to see Google Fiber here."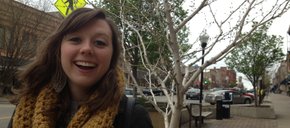 "I'm super excited. I have to reset my modem a lot. "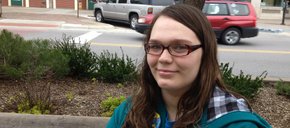 "Yeah, because you get more access, and with more technology eventually it'd come here. "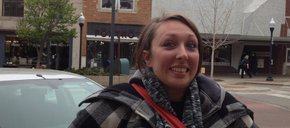 "Super excited."
Related story
loading...
Blog: Discount tool retailer has plans for local store; signs of new life at former Hobby Lobby site; a Missouri billionaire stakes a Lawrence claim

March 23, 2018 · 14 comments

Thousands in Lawrence and Topeka join March for Our Lives protest

March 24, 2018 · 2 comments

Letter to the editor: More guns needed

March 16, 2018 · 117 comments

What you should know before Saturday's March for Our Lives; protests planned in Lawrence, Topeka

March 22, 2018 · 17 comments

Poll: Support soars for stricter gun control laws; most favor nationwide ban on AR-15-style rifles

March 23, 2018 · 23 comments

Judge harshly criticizes Kobach during contempt hearing

March 20, 2018 · 36 comments

Opinion: Kansas GOP is busy punching holes

March 24, 2018 · 3 comments

Editorial: School funding sticker shock

March 19, 2018 · 2 comments

Jayhawks settle for stopping Gabe DeVoe's teammates in Sweet 16 victory

March 23, 2018 · 2 comments

Schlitterbahn corporation indicted, executive charged in Kansas water slide death

March 23, 2018 · 4 comments