Would you consider getting cosmetic surgery?
Asked at Massachusetts Street on June 25, 2012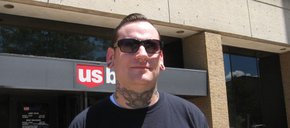 "I wouldn't, but I'm not against anyone else doing it. I think it's your body."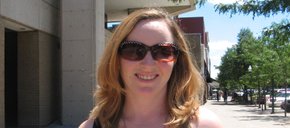 "No. People need to think about it carefully, especially if they're young."
"I would if I was uncomfortable with my body and it really bothered me. But I'm content now."
Related story
loading...
Blog: Crediting Trump tax cuts, Lawrence businessman gives bonuses to employees and takes his story national

January 12, 2018 · 39 comments

Trump creates path for Kansas, other states to require Medicaid recipients to have a job

January 11, 2018 · 34 comments

Wichita State gun case shows loophole in concealed carry law

January 16, 2018 · 2 comments

Universities suffer as international student enrollment declines; KU in better position than most, chancellor says

January 15, 2018 · 4 comments

Lawrence motel partially collapses during firefighters' hourslong battle with flames, smoke

January 15, 2018 · 11 comments

Letter to the editor: Tax truths

January 10, 2018 · 60 comments

Letter to the editor: Wrong area

January 15, 2018 · 6 comments

Trump disparages African countries, Haiti with vulgarity

January 12, 2018 · 35 comments

Opinion: A Trump prophet who nailed it

January 9, 2018 · 37 comments

White Kansas lawmaker says blacks 'responded worst' to drugs

January 8, 2018 · 29 comments