Would you support a measure to allow potbellied pigs as pets?
Asked at Dillons, 3000 W. Sixth St. on January 17, 2012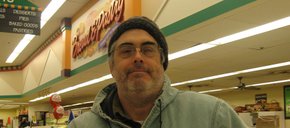 "I think so. They're known to be good pets, I believe, but they can destroy yards. I don't see an issue with it unless it infringes on neighbors."
"I don't see a problem with it."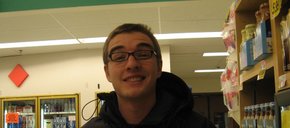 "If you want a pig as a pet, sure, you should be allowed."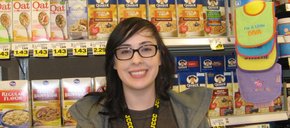 "I'd support that. I had a pet pig when I was younger and would like to have a teacup pig. The most unusual pet I had was an armadillo."
Related story
loading...
Blog: Plans filed for student apartment complex with more than 700 bedrooms near south Iowa Street

December 14, 2017 · 13 comments

Editorial: The 'fake news' problem

December 14, 2017 · 22 comments

State Sen. Marci Francisco officially enters 2018 secretary of state race, wants to restore 'integrity' to office

December 15, 2017 · 3 comments

Letter to the editor: Tax-break skeptics

December 15, 2017 · 3 comments

Editorial: Net neutrality repeal unwise

December 15, 2017 · 4 comments

Alabama Senate race: Democrat Jones wins in stunning upset

December 12, 2017 · 52 comments

Female candidate quits Kansas congressional race over 2005 harassment lawsuit

December 15, 2017 · 8 comments

FCC votes along party lines to repeal 'net neutrality'

December 14, 2017 · 22 comments

Midco gives Lawrence Public Library $90,000 for new computers

December 14, 2017 · 9 comments

Letter to the editor: Message to leaders

December 10, 2017 · 30 comments