Why did you attend Comanche at 150 or why did you help put it together?
Asked at Museum of Natural History, Kansas University on February 3, 2012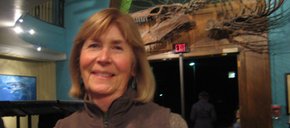 "I saw Comanche a lot a child and so was interested in the history and preservation."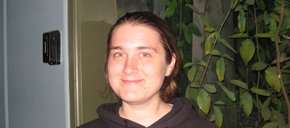 "We thought it'd be good to involve the community and get more people interested in the museum."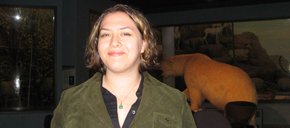 "We have a lot of historians in our group. Comanche is something the community's interested in and involves a lot of different aspects of history as well as conservation."
Related story
loading...
Blog: 4 arrested on suspicion of vandalizing downtown buildings with anti-Trump graffiti

May 24, 2017 · 30 comments

Letter to the editor: No defense increase

May 24, 2017 · 16 comments

Insurer pulls out of Kansas, Missouri health care exchanges

May 24, 2017 · 9 comments

Letter to the editor: Let's be honest

May 22, 2017 · 42 comments

Kobach to announce plans on governor's race within 2 months

May 22, 2017 · 34 comments

Drawing Attention: Kris Kobach doesn't want you to know what he's doing

May 24, 2017 · 6 comments

Opinion: Midterms the 'impeachment election'?

May 24, 2017 · 8 comments

Flynn takes 5th Amendment in Russia probe, cites 'public frenzy'

May 22, 2017 · 20 comments

Editorial: Amyx served with distinction

May 24, 2017 · 3 comments

Letter to the editor: Call your senators

May 24, 2017 · 6 comments