Did your family have any historical items or heirlooms?
Asked at Massachusetts Street on August 20, 2012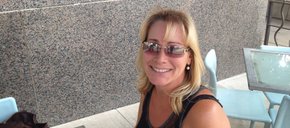 "My mom's father Lloyd Coffman played minor league baseball in the area. We were going through an old chest and I found his glove."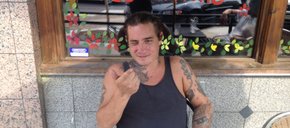 " My great-great-grandfather had a medal pinned on him by Abraham Lincoln."
"No, not that I know of."
loading...
Blog: 23rd Street retailer to close after nearly 28 years in business; The Buckle officially closes shop in downtown Lawrence

March 27, 2017 · 6 comments

City and county officials preparing for budget cuts due to state property tax lid

March 27, 2017 · 9 comments

Opinion: American democracy: Not so decadent after all

March 28, 2017 · 5 comments

Lawrence school board appoints Melissa Johnson to fill vacant seat

March 27, 2017 · 4 comments

Letter to the editor: 'False facts'

March 27, 2017 · 14 comments

Blog: University employee accused of pulling tail off rabbit at KU day care center

March 27, 2017 · 6 comments

Kansas Senate sends Medicaid expansion bill to Brownback

March 28, 2017 · 3 comments

No repeal for 'Obamacare' — a humiliating defeat for Trump

March 24, 2017 · 39 comments

Letter to the editor: KPERS qualms

March 27, 2017 · 6 comments

Opinion: Will we have law or the mob?

March 26, 2017 · 17 comments