What do you think about the Lawrence Art Walk? Or the larger Lawrence art scene?
Asked at Lawrence Arts Center, 940 New Hampshire St. on October 30, 2011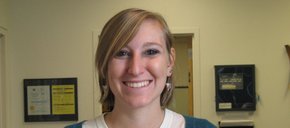 "I think the art scene is really vibrant. I've seen it grow to have a lot more energy in the time I've been here. (Four years.)"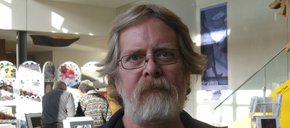 "I'm selling my wife's (Robbin Loomas) art. Tastes change — this year (at the Art Walk), her necklaces are selling, but last year it was more her cards and prints. Things are looking up a bit for selling art."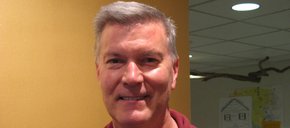 "I'm going to the Art Walk with a group. I like art festivals — I've been to ones in Kansas City, but not yet here."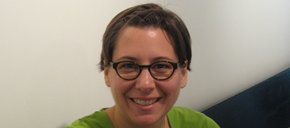 "I think the Art Walk is very well organized. I like events that help the community get outside their comfort zone a bit."
loading...
Blog: Roberts, Moran vote to advance Brownback-style federal tax reform

October 20, 2017 · 11 comments

Lawsuit: Kansas prison did nothing as fungus ruined inmate's brain

October 20, 2017 · 20 comments

Topeka man arrested on suspicion of killing 3 people in downtown Lawrence

October 18, 2017 · 42 comments

Lawrence school district takes advantage of unexpected opportunity to relocate facilities and operations yard

October 22, 2017 · 2 comments

Charges begin to fill in details on triple homicide on Mass Street; murder suspect waives extradition

October 19, 2017 · 14 comments

After 2 arrests, Lawrence police still searching for killer or killers in downtown shooting

October 17, 2017 · 25 comments

Backyard chicken trend causes spike in infections, 1 fatal

October 20, 2017 · 13 comments

Letter to the editor: Family values?

October 13, 2017 · 54 comments

Letter to the editor: Christian values

October 15, 2017 · 42 comments

Kansas schools may no longer group students by grade level as part of plan to remake education system

October 18, 2017 · 19 comments