How much candy do you buy for Halloween?
Asked at Massachusetts Street on October 27, 2011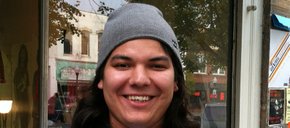 "About half a pound to a pound."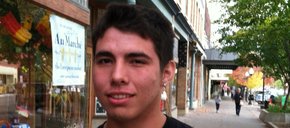 "Probably about five pounds. I give it to trick-or-treaters or share with friends."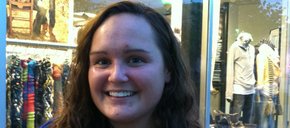 "Two bags."
"Two bags. It used to be more but the trick-or-treaters have slowed down."
loading...
Blog: Longtime downtown restaurant expands by opening a food truck

March 22, 2018 · 3 comments

$2 billion estimate for Kansas public schools shocks lawmakers; consultants' accuracy questioned

March 16, 2018 · 50 comments

Water exercise a safe, fun option

March 18, 2018 · 2 comments

Judge harshly criticizes Kobach during contempt hearing

March 20, 2018 · 26 comments

Letter to the editor: More guns needed

March 16, 2018 · 114 comments

Local high school students tell city leaders more students are 'vaping,' ask city to raise tobacco age to 21

March 21, 2018 · 3 comments

Faith-based adoption agencies in Kansas don't want to be bound by anti-discrimination laws and policies

March 20, 2018 · 17 comments

Editorial: Family belongs together

March 22, 2018 · 6 comments

Trial opens in Kansas bomb plot targeting Somalis; prosecutor says men wanted to kill Muslims

March 22, 2018 · 2 comments

Opponents turn out against Kansas faith-based adoption bill

March 21, 2018 · 2 comments