Did you have any pets in your classroom as a kid?
Asked at Pet World, 711 West 23rd St. on March 14, 2011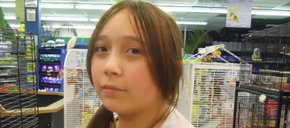 "Yes, we have a parrot."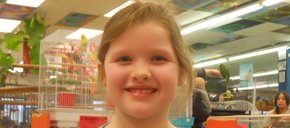 "Yes, a fish named Bubbles."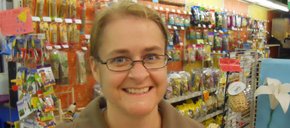 "I teach and we have pets in the classroom. We have a gecko and an anole, which is a little lizard."
loading...
Blog: Empty storefronts become a bit more prominent in Lawrence, new report shows; vacancy rate hits recent high

January 19, 2018 · 14 comments

Opinion: Journalism holds power accountable

January 18, 2018 · 25 comments

2018 Women's March looks to bring resistance to downtown Lawrence sidewalks

January 17, 2018 · 24 comments

Kansas unemployment rate drops to lowest point in nearly 18 years

January 19, 2018 · 4 comments

Kansas utilities say they'll pass on tax-cut savings to customers

January 18, 2018 · 15 comments

Letter to the editor: Tax truths

January 10, 2018 · 72 comments

Officers testify about chaos, life-saving measures in aftermath of downtown Lawrence shooting

January 19, 2018 · 4 comments

Opinion: Fixing the state of Kansas, step two

January 20, 2018 · 1 comment

Federal government shuts down; Dems, GOP blame each other

January 19, 2018 · 1 comment

Canadian diplomat brings message to Lawrence urging support of NAFTA

January 19, 2018 · 1 comment