What is the most dangerous experience you have had with fireworks?
Asked at Dillons, 1740 Mass. on June 30, 2011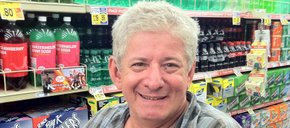 "My blind son picking them up off the ground. The way he's blind, he sees sparkles."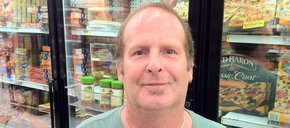 "A friend of mine took a stick off a bottle rocket and tossed it. It went into my shoe and gave me a third degree burn on my foot."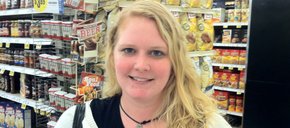 "When I was in eighth grade we went down to the Lake of the Ozarks and we were on the dock and one of them exploded. Everybody had to jump in the water."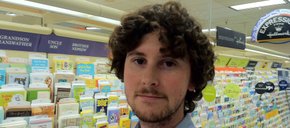 "When I was a little kid I was lighting a firework and ran away immediately after; it was a rocket. I stuck the punk right in my arm. I have the scar to this day."
loading...
Blog: Mexican restaurant to close, but comfort food spot to take its place

June 19, 2018 · 3 comments

Kansas Democratic Party disavows, condemns attorney general candidate Sarah Swain for poster showing lassoed police officer

June 19, 2018 · 22 comments

Federal judge strikes down Kansas law requiring proof of citizenship for new voters

June 18, 2018 · 28 comments

As outrage mounts, Trump digs in on immigration amid family-separation crisis; administration refuses to apologize

June 18, 2018 · 34 comments

ACLU sues Kobach over interstate Crosscheck voter database

June 19, 2018 · 3 comments

Opinion: Immigration policy is pure evil

June 17, 2018 · 20 comments

Kansas Sen. Moran criticizes family separations at U.S. border

June 19, 2018 · 1 comment

Fire heavily damages building at North Lawrence motel; no injuries reported

June 18, 2018 · 19 comments

Medical debt is 'financially crippling' families in Kansas, Missouri

June 15, 2018 · 16 comments

Letter to the editor: Just obey the police

June 13, 2018 · 39 comments