What is your favorite summertime vacation destination?
Asked at Massachusetts Street on July 8, 2011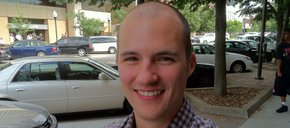 "I'd go home to Colorado, but if I was there and could choose a vacation spot I'd say Florida. Somewhere on the beach. Maybe Orlando, too."
"I don't really ever go anywhere in the summer. But Mexico because it's really nice."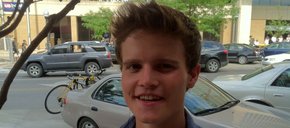 "San Francisco. I just like the weather and the city."
"Hawaii. I went once. The weather is perfect. You get really tan and don't have to sweat."
loading...
Blog: Kansas officials react to Charlottesville violence and Trump's comments

August 16, 2017 · 14 comments

Combative Trump insists anew: Blame both sides for violence

August 15, 2017 · 84 comments

Editorial: Standing up against racism

August 17, 2017 · 7 comments

Blog: Former New York tech executive scouting Douglas County sites to host the 'Woodstock of our generation'

August 17, 2017 · 11 comments

Cleanup at former Farmland fertilizer plant may cost city millions more than expected

August 16, 2017 · 14 comments

Lawrence Humane Society to waive adoption fees for all pets Saturday

August 16, 2017 · 1 comment

White nationalist rally, violence rock Virginia city; 1 dead

August 12, 2017 · 55 comments

Lawrence City Commission accepts incentives application for downtown grocery and apartments

August 16, 2017 · 15 comments

Ex-Lawrence mayor gets 10 months for embezzling from charity; must pay $81,000 in restitution

August 15, 2017 · 11 comments

LMH to consider providing financial support to some area nonprofits

August 17, 2017 · 1 comment