Have you ever participated in a Red Dog's Dog Days workout?
Asked at Hy-Vee, 4000 West 6th St. on January 23, 2011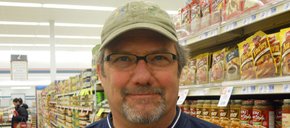 "No, I work out at home."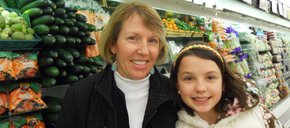 "I have not. I have four kids who are very active. "
"Yes, it's about getting a good workout and I had always heard good things about it. "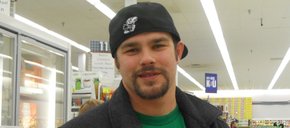 "No, I'm not from Lawrence. "
loading...
Blog: Armed robbery in a Lawrence apartment yields second arrest, three months after the fact

March 22, 2017 · 1 comment

Trump to GOP: Pass health care bill or seal your fate

March 21, 2017 · 25 comments

FBI probing possible links between Russia, Trump associates; director disputes Trump's tweets

March 20, 2017 · 25 comments

New school funding bill would add $76 million in state aid, raise local property taxes

March 22, 2017 · 3 comments

Letter to the editor: Safety plan

March 19, 2017 · 29 comments

Letter to the editor: Chance for Trump?

March 21, 2017 · 17 comments

Letter to the editor: Give Trump a chance

March 17, 2017 · 64 comments

Letter to the editor: Presidential standards

March 22, 2017 · 6 comments

Blog: How'd a Jayhawk sweatshirt get in that Coke commercial, and how much money is KU making off it?

March 21, 2017 · 8 comments

Opinion: Cabinet needs to stabilize Trump

March 22, 2017 · 5 comments