What are you reading?
Asked at Lawrence Public Library, 707 Vermont on August 28, 2011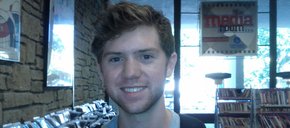 "'The Devil in the White City' by Erik Larson. It's about late 1800s Chicago. It's fiction but it's pretty accurate historically."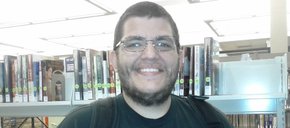 "'Living Dead in Dallas' from The Southern Vampire Mysteries by Charlaine Harris. It has vampires and werewolves and all this supernatural stuff. It's a lot of fun."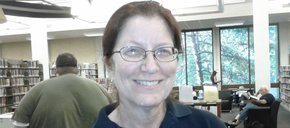 "'The Lost Symbol' by Dan Brown. It was about the Masons and it's excellent."
"'Super-Cannes' by J.G. Ballard. It's this very upscale corporate environment. It's a different society and for some reason they advocate violence to deal with the cure the ills of the corporate world."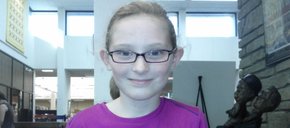 "'The Hunger Games' by Suzanne Collins. It's about a girl who's 16 years old and every year they go to the capital to be awarded to be in the hunger games. Pretty much the point of the game is to be the last one alive."
loading...
Blog: Discount tool retailer has plans for local store; signs of new life at former Hobby Lobby site; a Missouri billionaire stakes a Lawrence claim

March 23, 2018 · 14 comments

Thousands in Lawrence and Topeka join March for Our Lives protest

March 24, 2018 · 2 comments

Letter to the editor: More guns needed

March 16, 2018 · 117 comments

What you should know before Saturday's March for Our Lives; protests planned in Lawrence, Topeka

March 22, 2018 · 17 comments

Poll: Support soars for stricter gun control laws; most favor nationwide ban on AR-15-style rifles

March 23, 2018 · 23 comments

Judge harshly criticizes Kobach during contempt hearing

March 20, 2018 · 36 comments

Opinion: Kansas GOP is busy punching holes

March 24, 2018 · 3 comments

Editorial: School funding sticker shock

March 19, 2018 · 2 comments

Jayhawks settle for stopping Gabe DeVoe's teammates in Sweet 16 victory

March 23, 2018 · 2 comments

Schlitterbahn corporation indicted, executive charged in Kansas water slide death

March 23, 2018 · 4 comments