Who is your current cellphone provider, and what grade would you give its overall service?
Asked at Massachusetts Street on August 25, 2011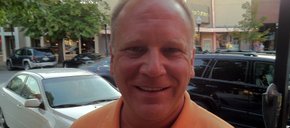 "AT&T and probably a B. Kind of limited access in areas around Lake of the Ozarks, where we spend a lot of time. Real good around here."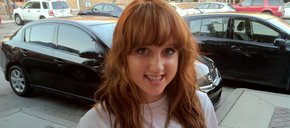 "I have AT&T. I'd give them a B because sometimes you can't find signal anywhere and the Internet can be really slow, but most of the time it works fine and the phone itself doesn't seem to have any issues."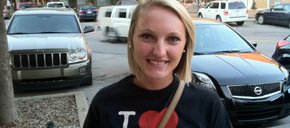 "I have Verizon. I'd say a B because a lot of their phones now, you don't even have an option — you have to have the data plan. So if you can't afford that, you're pretty much screwed."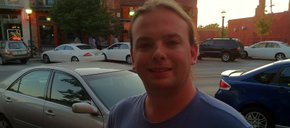 "AT&T and probably a B because sometimes it's great, other times it's just terrible. Also when I travel it's kind of spotty."
loading...
Blog: Did the school district's 2013 bond issue stay within its budget? A look at what voters were told then and now

April 28, 2017 · 3 comments

Brownback seeks $24M to ban guns at state hospitals

April 27, 2017 · 22 comments

Letter to the editor: Historical amnesia

April 28, 2017 · 13 comments

Letter to the editor: Opportunity for schools

April 29, 2017 · 3 comments

Top Kansas lawmaker suggests utility fee to fund public schools

April 27, 2017 · 9 comments

Kansas' example among reasons why Trump tax cut may not deliver the boost White House says

April 27, 2017 · 16 comments

Kansas agency's dress code bans short skirts, tight clothes

April 28, 2017 · 6 comments

Lawrence man accidentally shoots himself while cleaning firearm, police say

April 27, 2017 · 8 comments

Trump plan would cut taxes for companies; lawmakers worry about increased federal deficit

April 26, 2017 · 17 comments

Lawrence mayor signs letter objecting to Trump's environmental policies

April 20, 2017 · 48 comments