Did you have a business when you were a kid?
Asked at Massachusetts Street on June 19, 2010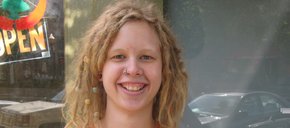 "I sold marshmallow shooters at my mom's craft show sometimes."
"Selling crawdads for bubble gum money."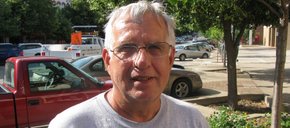 "I delivered goat milk for a guy in Platte City (Mo.).""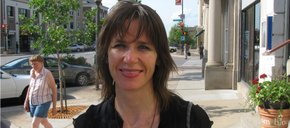 "I once set up my own 'carnival' and had my own carnival games. … I charged the kids 5 cents to play the games and had cheap prizes like sandwich cookies."
Related story
loading...
Blog: New poll shows how far Colyer is behind Kobach in one key area

January 5, 2018 · 7 comments

Opinion: Is President Trump's doctor feeling all right?

January 20, 2018 · 13 comments

Federal government shuts down; Dems, GOP blame each other

January 19, 2018 · 3 comments

2018 Women's March looks to bring resistance to downtown Lawrence sidewalks

January 17, 2018 · 26 comments

South Middle School teacher accused of racist remarks last year says district led 'witch hunt' against him

January 19, 2018 · 6 comments

Opinion: Journalism holds power accountable

January 18, 2018 · 26 comments

Kansas utilities say they'll pass on tax-cut savings to customers

January 18, 2018 · 17 comments

Blog: Empty storefronts become a bit more prominent in Lawrence, new report shows; vacancy rate hits recent high

January 19, 2018 · 14 comments

Letter to the editor: Tax truths

January 10, 2018 · 73 comments

Canadian diplomat brings message to Lawrence urging support of NAFTA

January 19, 2018 · 2 comments