Was 2009 a good year or a bad year for you?
Asked at Massachusetts Street on January 1, 2010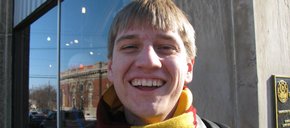 "It was a great year; another year in grad school where not too much bad happened. "
"It was a very good year. I decided to make some changes that I could make, and get rid of some excuses that were stopping me from making them. "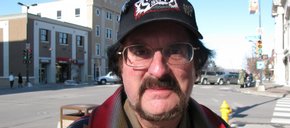 "It was pretty much an average year for me; fortunately my position keeps me well-buffered from a lot of the economic vicissitudes. "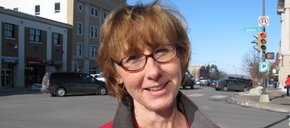 "2009 was an awesome year; (good) health, fitness, family, and fun."
Related story
loading...
Blog: Lawrence residents on track to be hit with largest property tax increase in recent memory

June 27, 2017 · 9 comments

Budget office: Senate GOP health care bill adds 22 million uninsured by 2026

June 26, 2017 · 16 comments

All WOW services to convert to new company by early Wednesday morning

June 27, 2017 · 7 comments

Letter to editor: Shame on secrecy

June 27, 2017 · 13 comments

Campus carry about to begin: What you need to know about guns at KU

June 26, 2017 · 21 comments

Kansas' Sen. Moran, target of protests, comes out against GOP health care bill

June 27, 2017 · 3 comments

City fire hydrant on golf course and 900,000 gallons of water at center of municipal court case

June 23, 2017 · 19 comments

U.S. Supreme Court partially reinstates Trump travel ban, will hear arguments in the fall

June 26, 2017 · 8 comments

Lawrence Democrat John Wilson to resign Kansas House seat

June 26, 2017 · 9 comments

Facing defections, Senate GOP leaders delay health care vote

June 27, 2017 · 5 comments