When you and your partner travel, who does the driving?
Asked at Speedway Shell, 1733 Mass. on February 8, 2010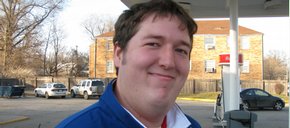 "I do, all the time. She doesn't like to drive. I don't want her driving."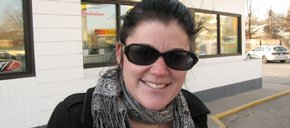 "My boyfriend usually does because I'm not a very good driver and he doesn't think I have any direction."
"He does … I think they (guys) like taking control like that sometimes."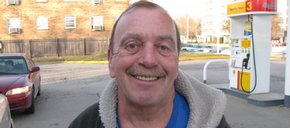 "My wife because she loves to drive, and I like making her happy."
Related story
loading...
Blog: A cryo spa that hopes to freeze your pain away signs deal to come to west Lawrence

April 25, 2017 · 3 comments

Letter to the editor: Nonexistent problem

April 25, 2017 · 7 comments

Kobach says staying in Kansas is 'best thing for me to do'

April 25, 2017 · 3 comments

Construction to close gateway intersection to KU campus for much of summer

April 24, 2017 · 6 comments

Governor signs bill tightening regulations after boy's death on water slide

April 25, 2017 · 3 comments

Lawrence mayor signs letter objecting to Trump's environmental policies

April 20, 2017 · 48 comments

Letter to the editor: Justice Matters doing good work

April 25, 2017 · 3 comments

Lawrence school district's $87 million bond issue: A few frequently asked questions

April 16, 2017 · 38 comments

Woman dies after early-morning house fire in Lawrence

April 25, 2017 · 1 comment

Letter to the editor: Value KPR

April 12, 2017 · 60 comments