Have you tried yoga before?
Asked at Kansas Union, 1301 Jayhawk Blvd. on December 13, 2010
"Yes, I tried Bikram yoga. I loved it."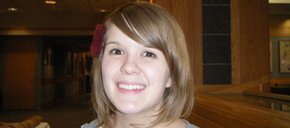 "Yes. I do Wii yoga on Wii Fit."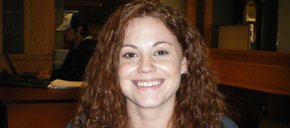 "Yes, I love yoga. I used to do it all the time."
"No. No time. I'm a runner."
loading...
Blog: Restaurant featuring chili and tamale pie set to open in downtown Lawrence

January 18, 2018 · 3 comments

2018 Women's March looks to bring resistance to downtown Lawrence sidewalks

January 17, 2018 · 17 comments

Kansas utilities say they'll pass on tax-cut savings to customers

January 18, 2018 · 1 comment

Lawrence Memorial Hospital's proposed west Lawrence project grows to $93M; work could begin this spring

January 17, 2018 · 7 comments

Trump disparages African countries, Haiti with vulgarity

January 12, 2018 · 38 comments

Letter to the editor: Tax truths

January 10, 2018 · 66 comments

Opinion: Overlooking why we lost trust in government

January 18, 2018 · 4 comments

Opinion: Journalism holds power accountable

January 18, 2018 · 3 comments

Catholic university in Wichita cancels LGBTQ exhibit amid complaints

January 17, 2018 · 5 comments

Wichita State gun case shows loophole in concealed carry law

January 16, 2018 · 11 comments