Should Lindsay Lohan have served the full 90 days in jail?
Asked at Massachusetts Street on August 3, 2010
"Absolutely. … She has been getting away with stuff way too long and gotten way too much preferential treatment."
"I don't really care at all because she gets too much publicity. 'Parent Trap' was great, she was cute for a while, and now it's just too much"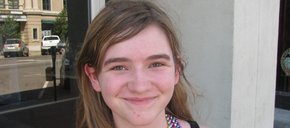 "She should have. I mean, she's a normal citizen. Just because she's a celebrity does not mean she shouldn't have served the 90 days."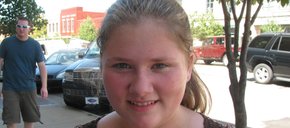 "Yeah, she should have. … She shouldn't have special treatment. She broke the law."
loading...
Blog: Lawrence residents on track to be hit with largest property tax increase in recent memory

June 27, 2017 · 9 comments

Budget office: Senate GOP health care bill adds 22 million uninsured by 2026

June 26, 2017 · 16 comments

All WOW services to convert to new company by early Wednesday morning

June 27, 2017 · 7 comments

Letter to editor: Shame on secrecy

June 27, 2017 · 13 comments

Campus carry about to begin: What you need to know about guns at KU

June 26, 2017 · 21 comments

Kansas' Sen. Moran, target of protests, comes out against GOP health care bill

June 27, 2017 · 3 comments

U.S. Supreme Court partially reinstates Trump travel ban, will hear arguments in the fall

June 26, 2017 · 8 comments

City fire hydrant on golf course and 900,000 gallons of water at center of municipal court case

June 23, 2017 · 19 comments

Facing defections, Senate GOP leaders delay health care vote

June 27, 2017 · 5 comments

Lawrence Democrat John Wilson to resign Kansas House seat

June 26, 2017 · 9 comments