Should cell phones be sold with a health warning label?
Asked at Massachusetts Street on April 30, 2010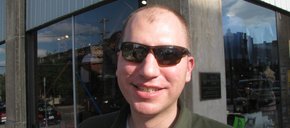 "No, I don't think so … there is research out there, but there is always a risk with anything."
"I believe so … they supposedly cause brain tumors, and just driving around talking on them is not a good idea."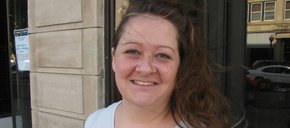 "If there is no real (medical) proof that it causes any harm, I don't see any point in scaring people right now."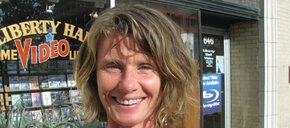 "I believe they should. I've had friends with brain cancer, one of them now dead."
loading...
Blog: Plan falls through for local group to purchase former Journal-World printing plant, develop downtown conference center

May 25, 2018 · 9 comments

Tour of Lawrence's downtown cycle race in jeopardy after businesses object to street closures

May 25, 2018 · 4 comments

Trump cancels summit, citing 'open hostility' by North Korea

May 24, 2018 · 38 comments

Proposition 1 foes will urge county to move forward with behavioral health campus, hire consultant to review criminal justice system

May 23, 2018 · 17 comments

Judge orders prison for drug-addled driver who hit, killed man by East Lawrence Rec Center

May 25, 2018 · 3 comments

Letter to the editor: Not fit for Nobel

May 23, 2018 · 31 comments

Opinion: The 3 hardest words: 'I was wrong'

May 24, 2018 · 20 comments

Gunman opens fire at high school near Houston, killing 10

May 18, 2018 · 67 comments

Letter to the editor: Respect for authority

May 23, 2018 · 13 comments

Kansas Supreme Court justices express doubt about school funding hike

May 22, 2018 · 25 comments