Have you changed your behavior to avoid getting the flu?
Asked at Massachusetts Street on October 27, 2009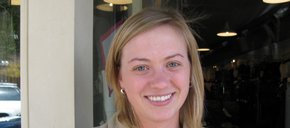 "No, I already had the flu."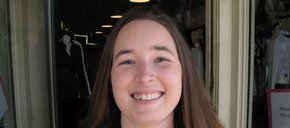 "No, I just don't think there is really anything you can do to be able to not get the flu."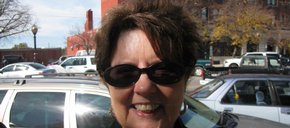 "No I have not, but I have had my flu shot and I'm waiting for my doctor to get the H1N1 (vaccine) in so I can get that too."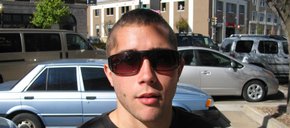 "No I haven't. … It doesn't seem like it's any different than any other seasonal flu."
loading...
Blog: Popular barbecue restaurant set to open in North Lawrence, expand sauce bottling business

August 23, 2017 · 8 comments

Letter to the editor: 'Christian terrorists'

August 20, 2017 · 24 comments

Trump revisits his Charlottesville comments in angry speech

August 23, 2017 · 7 comments

Amid anti-Confederate wave, Lecompton sites walk a fine line

August 20, 2017 · 44 comments

HERE apartment complex to pay for Fambrough Drive project, must forgo hundreds of thousands in incentives

August 21, 2017 · 17 comments

Editorial: Renew transit tax

August 23, 2017 · 4 comments

Combative Trump insists anew: Blame both sides for violence

August 15, 2017 · 93 comments

Uncounted Kansas ballots fuel fears about Kobach's proposals

August 23, 2017 · 4 comments

Kansas Rep. Yoder tries to balance GOP views, centrist tone

August 23, 2017 · 6 comments

Missouri governor hints at consequences for Trump assassination post

August 23, 2017 · 2 comments