What is your favorite horror movie?
Asked at Kansas Union, 1301 Jayhawk Blvd. on October 23, 2009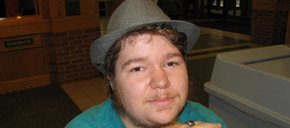 "'Scream,' but I'm not a huge horror movie fan."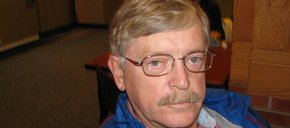 "'The Birds,' (starring) Tippi Hedren. I thought she was a babe."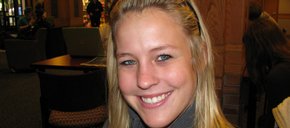 "'Freddy vs. Jason' … I don't like the new movies. They're too fake."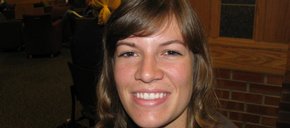 "'Halloween' the original one. … The movie is all dark so you are literally scared ever time that Michael Myers comes out and tries to kill someone."
loading...
Blog: Roberts, Moran vote to advance Brownback-style federal tax reform

October 20, 2017 · 11 comments

Lawrence school district takes advantage of unexpected opportunity to relocate facilities and operations yard

October 22, 2017 · 1 comment

Lawsuit: Kansas prison did nothing as fungus ruined inmate's brain

October 20, 2017 · 20 comments

Topeka man arrested on suspicion of killing 3 people in downtown Lawrence

October 18, 2017 · 42 comments

Charges begin to fill in details on triple homicide on Mass Street; murder suspect waives extradition

October 19, 2017 · 14 comments

Backyard chicken trend causes spike in infections, 1 fatal

October 20, 2017 · 12 comments

After 2 arrests, Lawrence police still searching for killer or killers in downtown shooting

October 17, 2017 · 25 comments

Letter to the editor: Family values?

October 13, 2017 · 54 comments

Letter to the editor: Christian values

October 15, 2017 · 42 comments

Kansas schools may no longer group students by grade level as part of plan to remake education system

October 18, 2017 · 19 comments