Is Thanksgiving your favorite holiday?
Asked at Checkers Food Store, 23rd and Louisiana streets on November 25, 2009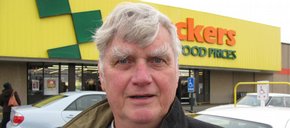 "No, I prefer Christmas. It's a lot more fun for the grandkids."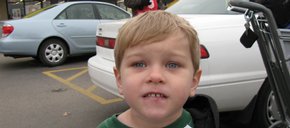 "Yes, because of the food. It's better than Christmas."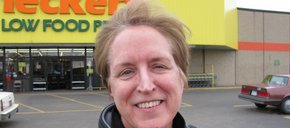 "No, it's not. Easter is because it's the resurrection of Christ."
"Yes, because it's just about family getting together without presents and commercialism."
loading...
Blog: Old church with new name to build multimillion dollar project in southwest Lawrence

March 29, 2017 · 5 comments

Letter to the editor: 'False facts'

March 27, 2017 · 18 comments

Attorney General: Sanctuary cities are risking federal money

March 28, 2017 · 11 comments

Drawing Attention: Medicaid expansion and likely Brownback veto

March 28, 2017 · 4 comments

Opinion: Trump is his own worst enemy

March 29, 2017 · 2 comments

Budget deal reached to fix Kansas' current year shortfall

March 28, 2017 · 5 comments

No repeal for 'Obamacare' — a humiliating defeat for Trump

March 24, 2017 · 39 comments

Opinion: American democracy: Not so decadent after all

March 28, 2017 · 7 comments

Congress sends bill to Trump reducing regulations on the sale of your browsing habits

March 29, 2017 · 1 comment

Lawrence school board appoints Melissa Johnson to fill vacant seat

March 27, 2017 · 6 comments