What is your favorite product made in Kansas?
Asked at The Merc, 901 S. Iowa on November 16, 2009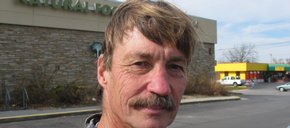 "Central Soy Foods tofu. It's really good for you, it tastes good, and it helps people get jobs here in Lawrence."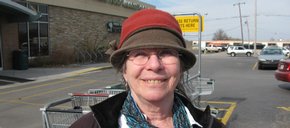 "All the fresh produce that's in our local Farmers' Market. "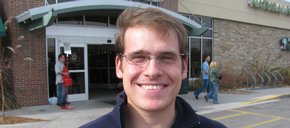 "The honey-coated sunflower seeds. It's a sweet snack that's also healthy for you. "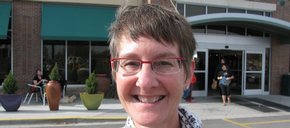 "Honey, by far. It's sweet and good."
loading...
Blog: Longtime downtown restaurant expands by opening a food truck

March 22, 2018 · 3 comments

$2 billion estimate for Kansas public schools shocks lawmakers; consultants' accuracy questioned

March 16, 2018 · 50 comments

Water exercise a safe, fun option

March 18, 2018 · 2 comments

Judge harshly criticizes Kobach during contempt hearing

March 20, 2018 · 26 comments

Letter to the editor: More guns needed

March 16, 2018 · 114 comments

Local high school students tell city leaders more students are 'vaping,' ask city to raise tobacco age to 21

March 21, 2018 · 3 comments

Faith-based adoption agencies in Kansas don't want to be bound by anti-discrimination laws and policies

March 20, 2018 · 17 comments

Editorial: Family belongs together

March 22, 2018 · 6 comments

Trial opens in Kansas bomb plot targeting Somalis; prosecutor says men wanted to kill Muslims

March 22, 2018 · 2 comments

Opponents turn out against Kansas faith-based adoption bill

March 21, 2018 · 2 comments