Do you think
KU

is a good educational value?
Asked at The Kansas Union on January 10, 2009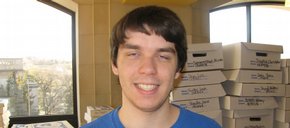 "I believe so. … I haven't had any hardships beyond my own studying habits."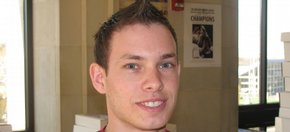 "I do. Everything I've learned in my classes I've found very valuable for what I'm going for in life."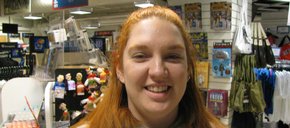 "Absolutely. … I attended the university before the fixed tuition, but even so I still thought it was a fantastic value."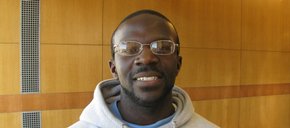 "I don't really have an issue with the cost."
Related story
loading...
Blog: Brownback: 'No reason' St. Francis hospital should close

April 26, 2017 · 2 comments

Trump plan would cut taxes for companies; lawmakers worry about increased federal deficit

April 26, 2017 · 13 comments

Letter to the editor: Nonexistent problem

April 25, 2017 · 15 comments

Governor signs bill tightening regulations after boy's death on water slide

April 25, 2017 · 9 comments

Trump slams national monuments as 'massive federal land grab,' orders review

April 26, 2017 · 3 comments

Lawrence mayor signs letter objecting to Trump's environmental policies

April 20, 2017 · 48 comments

Lawrence school district's $87 million bond issue: A few frequently asked questions

April 16, 2017 · 38 comments

Investigators: House fire that killed 95-year-old Lawrence resident was accidental

April 26, 2017 · 1 comment

Letter to the editor: Value KPR

April 12, 2017 · 60 comments

Opinion: Secret settlements harm public

April 25, 2017 · 1 comment