What would you cut if you had to trim 20 percent from your personal budget?
Asked at Speedway Shell on February 12, 2009
"I would probably not eat out as much, not shop for organic groceries as much."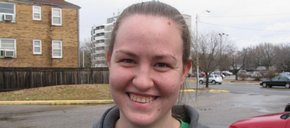 "I would cut down on the fast food and probably cut down on spending money out on Mass. Street on the weekends."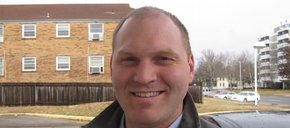 "I would (try to) cut eating out, completely."
"I would cut back on my household expenses, my rent."
loading...
Blog: 4 arrested on suspicion of vandalizing downtown buildings with anti-Trump graffiti

May 24, 2017 · 46 comments

Letter to the editor: No defense increase

May 24, 2017 · 29 comments

Insurer pulls out of Kansas, Missouri health care exchanges

May 24, 2017 · 19 comments

Letter to the editor: Let's be honest

May 22, 2017 · 46 comments

House passes bill mandating 12-point type on abortion information

May 25, 2017 · 3 comments

Longtime Lawrence resident files for City Commission election, wants to see millennials get active

May 25, 2017 · 6 comments

Kobach to announce plans on governor's race within 2 months

May 22, 2017 · 34 comments

Suspect in Long John Silver's robbery arrested

May 25, 2017 · 2 comments

Opinion: Intellectual dishonesty now rules

May 25, 2017 · 6 comments

KU Medical Center leader Douglas Girod named 18th chancellor of KU

May 25, 2017 · 4 comments