Are you more interested in the vice presidential debate than you were in the last presidential debate?
Asked at Massachusetts Street on October 2, 2008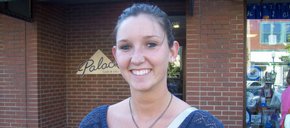 "Yes, because Palin hasn't been too quick with her responses so far, and Biden is bound to say something he'll regret. So it should be fun to watch."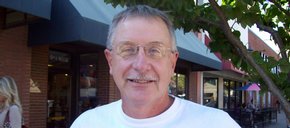 "Yes, I am. I want to see how Governor Palin responds to the questions asked and how Biden reacts to her answers, whether he'll hold back or be more aggressive."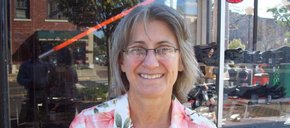 "Definitely not, because I think Sarah Palin is an idiot."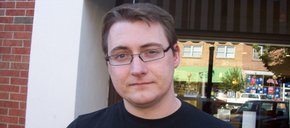 "Yes, I am more interested. I guess primarily I want to see how Palin will disagree with her previously stated positions, and also to see how she will carry herself and handle the pressure."
Related story
loading...
Blog: Plans filed for student apartment complex with more than 700 bedrooms near south Iowa Street

December 14, 2017 · 6 comments

Midco gives Lawrence Public Library $90,000 for new computers

December 14, 2017 · 7 comments

Alabama Senate race: Democrat Jones wins in stunning upset

December 12, 2017 · 49 comments

Nation's food supply is threatened, K-State president tells Congress

December 14, 2017 · 6 comments

FCC votes along party lines to repeal 'net neutrality'

December 14, 2017 · 18 comments

Blog: As city debates incentives for grocery store project, a look at how big a tax break several projects will get from City Hall in 2018

December 13, 2017 · 8 comments

Editorial: The 'fake news' problem

December 14, 2017 · 12 comments

Bullying, restorative justice, equity work among issues discussed at school district's Community Conversation

December 14, 2017 · 1 comment

Letter to the editor: Message to leaders

December 10, 2017 · 30 comments

With just over week to go, Douglas County Salvation Army at halfway point in Red Kettle campaign

December 14, 2017 · 1 comment