How concerned are you about the current state of the economy?
Asked at Massachusetts Street on October 1, 2008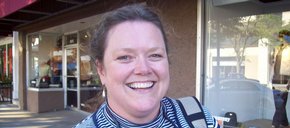 "I am concerned, but it's very difficult to know exactly how concerned I should be without knowing the big picture or how and when it's going to affect the middle class."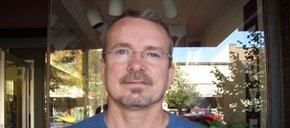 "Oh, very concerned. I've had people come to me that worked for mortgage companies whose entire office was laid off on Friday, and they are asking for prayers and looking for a job. I have already seen it affecting how people are able to give to their churches and charities."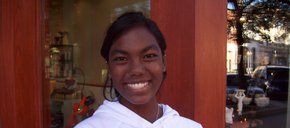 "It's not a huge deal to me, but then again I don't have anything invested in the market. I'm just going to wait and see what happens beyond all the speculation."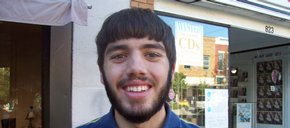 "It's definitely something to be concerned about for people in my generation who are going to be buying homes and having families soon. Right now it's just about loans, but soon it will be about jobs, pay and more common everyday things."
Related story
loading...
Blog: Once popular restaurant chain closes west Lawrence location; more reasons to keep an eye on Lawrence's Kmart distribution center

July 20, 2017 · 4 comments

Kobach won't acknowledge that Hillary Clinton won the popular vote

July 20, 2017 · 19 comments

Letter to the editor: College worth

July 20, 2017 · 4 comments

Opinion: NRA fights for 'white to bear arms'

July 20, 2017 · 8 comments

Apollo 11 bag from Kansas Cosmosphere sells for $1.8 million

July 20, 2017 · 1 comment

Haskell's student union remains shuttered during years-long repair project

July 10, 2017 · 14 comments

'Let Obamacare fail,' Trump says after GOP plan collapses

July 18, 2017 · 25 comments

Editorial: Courage coming out

July 20, 2017 · 2 comments

Letter to the editor: Roberts' priority

July 20, 2017 · 4 comments

20 GOP lawmakers from Kansas attending ALEC convention

July 18, 2017 · 27 comments