What kind of things do you forward to your friends by e-mail?
Asked at Massachusetts Street on May 12, 2008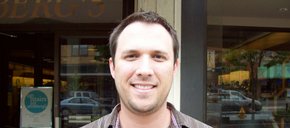 "I don't live here anymore, but I grew up here. So anytime I get ahold of any KU stuff, I try to propagate the KU love."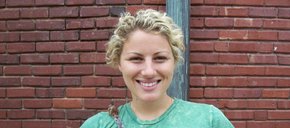 "Mostly just entertaining and mindless YouTube links."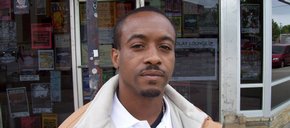 "Actually, I don't forward much. I usually just call them and tell them to check it out if they're near a computer so we can talk about it then and there."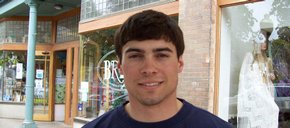 "Just news articles I find interesting, random facts and jokes."
loading...
Blog: Mexican restaurant to close, but comfort food spot to take its place

June 19, 2018 · 7 comments

Kansas Sen. Moran criticizes family separations at U.S. border

June 19, 2018 · 6 comments

Kansas Democratic Party disavows, condemns attorney general candidate Sarah Swain for poster showing lassoed police officer

June 19, 2018 · 24 comments

Federal judge strikes down Kansas law requiring proof of citizenship for new voters

June 18, 2018 · 28 comments

As outrage mounts, Trump digs in on immigration amid family-separation crisis; administration refuses to apologize

June 18, 2018 · 34 comments

Gubernatorial hopeful Barnett calls for ending KanCare clearinghouse contract, fining contractor

June 19, 2018 · 2 comments

Fire heavily damages building at North Lawrence motel; no injuries reported

June 18, 2018 · 19 comments

Opinion: Immigration policy is pure evil

June 17, 2018 · 20 comments

ACLU sues Kobach over interstate Crosscheck voter database

June 19, 2018 · 3 comments

Medical debt is 'financially crippling' families in Kansas, Missouri

June 15, 2018 · 16 comments