How long do you think it will take to begin construction on the South Lawrence Trafficway?
Asked at Massachusetts Street on May 7, 2008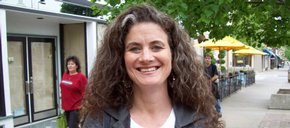 "I bet that it's at least five years away. I think the population here has a difficult task in balancing growth and what is beneficial for the environment, and I think a lot of people here are going to fight it until the very end."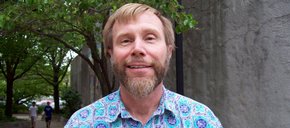 "I'm guessing they'll probably try to start before the November elections to avoid any interference by newly elected politicians. I think the people who are pushing for it will use the resources they have to start as soon as possible."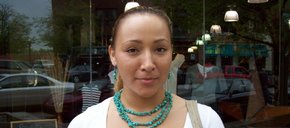 "If they have all the permits they need, I'm not sure why they haven't started. I really wish they would just give up on it and find a better route. There are so many people who are opposed to it."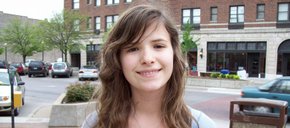 "I'm hoping they never will. If people are smart about it, they should be able to file enough lawsuits to prevent it indefinitely."
loading...
Blog: Roberts, Moran vote to advance Brownback-style federal tax reform

October 20, 2017 · 8 comments

Backyard chicken trend causes spike in infections, 1 fatal

October 20, 2017 · 12 comments

Lawsuit: Kansas prison did nothing as fungus ruined inmate's brain

October 20, 2017 · 16 comments

Kansas schools may no longer group students by grade level as part of plan to remake education system

October 18, 2017 · 19 comments

Topeka man arrested on suspicion of killing 3 people in downtown Lawrence

October 18, 2017 · 42 comments

Opinion: How Republicans can stop everyone from blaming them

October 21, 2017 · 3 comments

Retrial for suspect in shotgun robberies, dog killing again ends in hung jury; third trial planned

October 20, 2017 · 2 comments

Cheap, easily accessible device used to hack KU computer raises questions of how university combats future hacks

October 20, 2017 · 2 comments

After 2 arrests, Lawrence police still searching for killer or killers in downtown shooting

October 17, 2017 · 25 comments

Letter to the editor: Family values?

October 13, 2017 · 54 comments