How do you feel about losing an hour for daylight saving time?
Asked at Massachusetts Street on March 6, 2008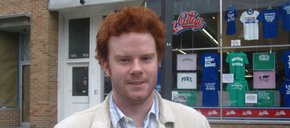 "I don't like daylight saving time at all. It makes me groggy. I like the night, so I'm sad to have less of it."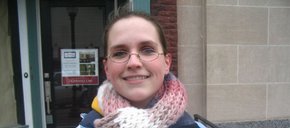 "I go to work at 6 in the morning, so I am not happy about it. I have to get up and go to work way too early Sunday morning."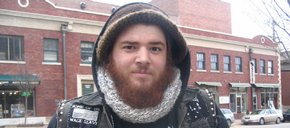 "There are worse things to worry about. I'll enjoy the evenings a lot more, so my world is about to become a lot less depressing."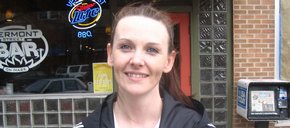 "Honestly, I don't believe that we do lose an hour. The earth was spinning on its axis long before we had daylight savings, but if it makes things run more smoothly it doesn't bother me."
loading...
Blog: 4 arrested on suspicion of vandalizing downtown buildings with anti-Trump graffiti

May 24, 2017 · 13 comments

Drawing Attention: Kris Kobach doesn't want you to know what he's doing

May 24, 2017 · 4 comments

Letter to the editor: No defense increase

May 24, 2017 · 11 comments

Letter to the editor: Let's be honest

May 22, 2017 · 42 comments

Kansas law doesn't address children's access to firearms

May 24, 2017 · 2 comments

Opinion: Midterms the 'impeachment election'?

May 24, 2017 · 8 comments

Kobach to announce plans on governor's race within 2 months

May 22, 2017 · 34 comments

Tom Keegan: Look for some changes now that Bill Self has been elected president

May 23, 2017 · 3 comments

Letter to the editor: Call your senators

May 24, 2017 · 6 comments

Judge OKs Tonganoxie superintendent's limited return to campus during court proceedings

May 24, 2017 · 1 comment