What is the most difficult thing about being a lifeguard?
Asked at Lawrence Outdoor Aquatic Center on July 29, 2008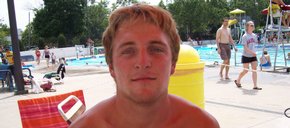 "Having to watch a lot of kids when there are so many people in the water."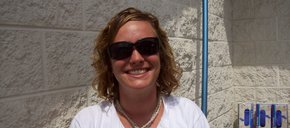 "Probably dealing with unhappy or dissatisfied parents. We have a lot of rules they're not aware of; they are posted, but they don't always read them. So sometimes they get upset when we are just trying to keep everyone safe."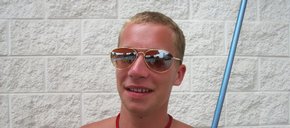 "The repeat offenders. There are a lot of regulars here that are always causing trouble, but it's kind of a friendly rivalry."
"Being out in the hot sun for eight hours a day. It's a long time to just sit there. You have to make yourself pay attention."
Related story
loading...
Blog: Roberts, Moran vote to advance Brownback-style federal tax reform

October 20, 2017 · 10 comments

Charges begin to fill in details on triple homicide on Mass Street; murder suspect waives extradition

October 19, 2017 · 14 comments

Lawsuit: Kansas prison did nothing as fungus ruined inmate's brain

October 20, 2017 · 20 comments

Topeka man arrested on suspicion of killing 3 people in downtown Lawrence

October 18, 2017 · 42 comments

Backyard chicken trend causes spike in infections, 1 fatal

October 20, 2017 · 12 comments

After 2 arrests, Lawrence police still searching for killer or killers in downtown shooting

October 17, 2017 · 25 comments

Letter to the editor: Family values?

October 13, 2017 · 54 comments

Letter to the editor: Christian values

October 15, 2017 · 42 comments

Kansas schools may no longer group students by grade level as part of plan to remake education system

October 18, 2017 · 19 comments

Letter to the editor: Gun definition

October 14, 2017 · 49 comments