Do you think Kansas University should allow students with permits to carry concealed weapons on campus?
Asked at Massachusetts Street on April 22, 2008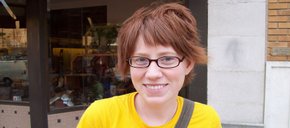 "I would say no. I don't really see the point of the concealed carry law in the first place, especially on a college campus."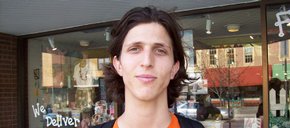 "I'm definitely a proponent of allowing people to carry them in general, but I don't think there is a real need to have them on campus."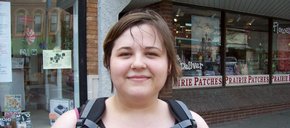 "Absolutely not. I think violence breeds more violence. I'm also concerned about untrained gun owners and that someone trying to act heroically would injure more people than they save."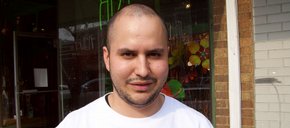 "I think they probably should, but I don't know how strict the permit process is. The more strict it is, the more I would be in favor of it."
loading...
Blog: Crediting Trump tax cuts, Lawrence businessman gives bonuses to employees and takes his story national

January 12, 2018 · 41 comments

Letter to the editor: Tax truths

January 10, 2018 · 62 comments

Douglas County commissioners ready to ask voters to approve jail expansion, behavioral health initiatives

January 16, 2018 · 3 comments

Lawrence motel partially collapses during firefighters' hourslong battle with flames, smoke

January 15, 2018 · 11 comments

Trump creates path for Kansas, other states to require Medicaid recipients to have a job

January 11, 2018 · 34 comments

Trump disparages African countries, Haiti with vulgarity

January 12, 2018 · 35 comments

Universities suffer as international student enrollment declines; KU in better position than most, chancellor says

January 15, 2018 · 4 comments

Letter to the editor: Wrong area

January 15, 2018 · 6 comments

Opinion: A Trump prophet who nailed it

January 9, 2018 · 37 comments

Wichita State gun case shows loophole in concealed carry law

January 16, 2018 · 2 comments