What is the longest distance you have ever run?
Asked at Massachusetts Street on April 7, 2008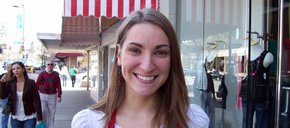 "About four and a half miles, when I was really into running last summer. I'm planning to run in the 5K on April 20th."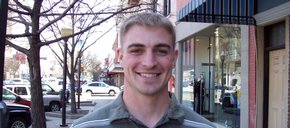 "I think the longest was 14 miles, courtesy of the U.S. Army."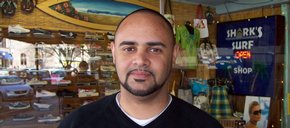 "Probably five miles just working out on a treadmill. My mother keeps trying to convince me to do a marathon with her, but she just had a couple of knee surgeries, so I'm not convinced it's for me."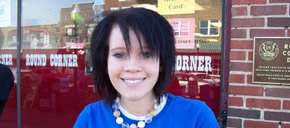 "Four miles just the other day. Well, two miles and I walked a little on the second two."
loading...
Blog: Old church with new name to build multimillion dollar project in southwest Lawrence

March 29, 2017 · 8 comments

Congress sends bill to Trump reducing regulations on the sale of your browsing habits

March 29, 2017 · 3 comments

Drawing Attention: Medicaid expansion and likely Brownback veto

March 28, 2017 · 5 comments

Letter to the editor: 'False facts'

March 27, 2017 · 18 comments

Attorney General: Sanctuary cities are risking federal money

March 28, 2017 · 11 comments

Opinion: Trump is his own worst enemy

March 29, 2017 · 2 comments

Budget deal reached to fix Kansas' current year shortfall

March 28, 2017 · 5 comments

No repeal for 'Obamacare' — a humiliating defeat for Trump

March 24, 2017 · 39 comments

Opinion: American democracy: Not so decadent after all

March 28, 2017 · 7 comments

Opinion: Will we have law or the mob?

March 26, 2017 · 17 comments