Are you happy that Kansas University will be playing against Roy Williams' team in the Final Four?
Asked at Massachusetts Street on April 1, 2008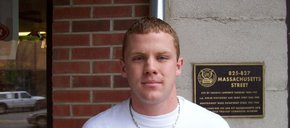 "I definitely have mixed feelings. I can't blame him for leaving and following his dream, so I don't have any hard feelings, but I can see how some people would. More than anything I hope it's a good game and that we come out on top.""
"I don't know if I'm happy about it, but I think it will make it a lot more interesting and competitive."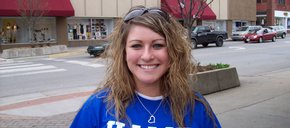 "It doesn't matter to me whether Roy Williams is their coach or not. We're going to beat North Carolina no matter what."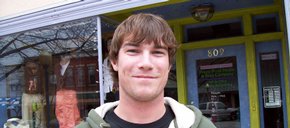 "Very much so - as long as they win. It will be sweet revenge to see the look on his face when they lose."
loading...
Blog: New local meat market opens in west Lawrence with fresh beef, pork, lamb, area cheeses

November 17, 2017 · 2 comments

Democrat tries forcing Trump voter panel to provide records

November 17, 2017 · 3 comments

House Republicans advance tax overhaul; entire Kansas delegation supports it

November 16, 2017 · 11 comments

Letter to the editor: Guns among us

November 17, 2017 · 13 comments

Letter to the editor: Take action on guns

November 14, 2017 · 68 comments

Opinion: Another appalling Trump nominee

November 16, 2017 · 5 comments

City finds some residents letting dogs run free, 'degrade' gravesites at Lawrence cemetery

November 16, 2017 · 9 comments

Letter to the editor: Insensitive image

November 17, 2017 · 6 comments

KU Student Senate, Kansas Athletics introduce basketball lottery system for low-income, first-generation students

November 17, 2017 · 6 comments

Kansas jobless rate falls to 3.6 percent while labor market remains flat

November 17, 2017 · 1 comment