Do you prefer paperless transactions?
Asked at Massachusetts Street on October 30, 2007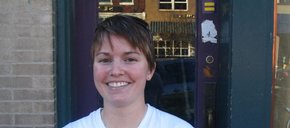 "Yes. I never carry cash. It's just one less thing I have to deal with."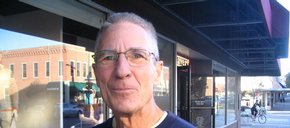 "I'm beginning to, yes. It took me a little while to warm up to it, but now I'm Internet banking, paying bills online and everything."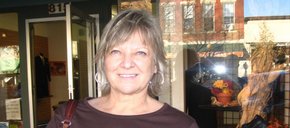 "No. I kind of like to have a paper trail of all my transactions. I love the idea of not signing everything, though."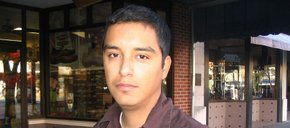 "Yeah. I like to just swipe the card and go."
loading...
Blog: A harmonica, an umbrella, a cocktail multitool: downtown Lawrence's new gift shop has it all

April 26, 2018 · 1 comment

Sheriff's office offering free Drug Take Back Day event Saturday

April 25, 2018 · 3 comments

After stepping down, former KU Chancellor Bernadette Gray-Little still receiving more than $500,000 per year salary in 'special advisor' role

April 25, 2018 · 40 comments

Opinion: Shania Twain's offensive claim

April 26, 2018 · 9 comments

Board recommends converting 2 Lawrence streets into bicycle boulevards

April 26, 2018 · 6 comments

Letter to the editor: Support our officials

April 25, 2018 · 18 comments

A look at what is included in the proposed Douglas County Jail expansion

April 24, 2018 · 15 comments

At forum, Douglas County commissioner explains 'what if' option if sales tax referendum fails

April 22, 2018 · 38 comments

Hundreds of Lawrence students gather in South Park for National School Walkout rally

April 20, 2018 · 41 comments