What is the best Halloween costume you've ever seen?
Asked at Massachusetts Street on October 26, 2007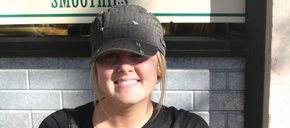 "Papa Smurf. It was really good. He had red shorts, blue body paint all over and a big white beard."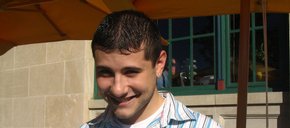 "Dog the Bounty Hunter with the blond, feathered mullet, all the tools on the belt, a Hawaiian shirt and everything. He even won the contest at the party we were at."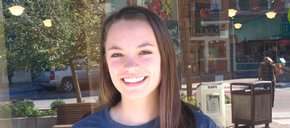 "It was a team effort. Twelve of us dressed up like different teams from the Legends of the Hidden Temple game show for a costume party. I was an orange iguana."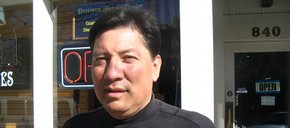 "I would have to say it was this guy I saw at a costume party with two heads and three arms, and all of the arms were moving around like they were real. I couldn't figure out how he did it. I guess that's why it was the best."
loading...
Blog: 4 arrested on suspicion of vandalizing downtown buildings with anti-Trump graffiti

May 24, 2017 · 26 comments

Insurer pulls out of Kansas, Missouri health care exchanges

May 24, 2017 · 8 comments

Letter to the editor: No defense increase

May 24, 2017 · 14 comments

Letter to the editor: Let's be honest

May 22, 2017 · 42 comments

Kobach to announce plans on governor's race within 2 months

May 22, 2017 · 34 comments

Drawing Attention: Kris Kobach doesn't want you to know what he's doing

May 24, 2017 · 6 comments

Opinion: Midterms the 'impeachment election'?

May 24, 2017 · 8 comments

Flynn takes 5th Amendment in Russia probe, cites 'public frenzy'

May 22, 2017 · 20 comments

Editorial: Amyx served with distinction

May 24, 2017 · 3 comments

After facing lifeguard shortage, city pools now expect to be fully operational

May 24, 2017 · 1 comment