Would you say that you live paycheck to paycheck?
Asked at Massachusetts Street on October 20, 2007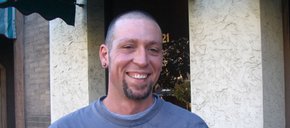 "Yes. My money is pretty much always gone by the time I get my next paycheck."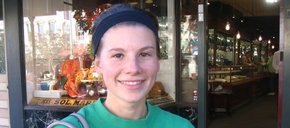 "Not exactly paycheck to paycheck. Most of the time there is a little left over for me to save."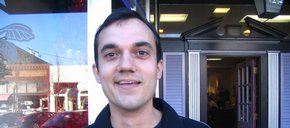 "I would absolutely say that I live paycheck to paycheck. Doesn't everybody?"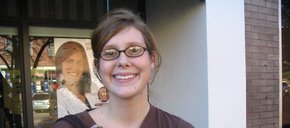 "Yeah, definitely. Anything I have left over I make sure to spend it fast."
loading...
Blog: Plan falls through for local group to purchase former Journal-World printing plant, develop downtown conference center

May 25, 2018 · 2 comments

Proposition 1 foes will urge county to move forward with behavioral health campus, hire consultant to review criminal justice system

May 23, 2018 · 14 comments

Trump cancels summit, citing 'open hostility' by North Korea

May 24, 2018 · 33 comments

City Commissioner Leslie Soden files to run for Douglas County Commission

May 24, 2018 · 6 comments

Opinion: The 3 hardest words: 'I was wrong'

May 24, 2018 · 19 comments

Views From Kansas: Legislators fumble on adoption bill

May 25, 2018 · 2 comments

Letter to the editor: Not fit for Nobel

May 23, 2018 · 29 comments

Letter to the editor: Responsible cycling

May 23, 2018 · 7 comments

Opinion: Trump's risky decision on North Korea

May 25, 2018 · 4 comments

Blog: Latest report shows Lawrence residents saw their incomes grow, but city still has less money than surrounding communities

May 23, 2018 · 5 comments