What do you think is the best way to help homeless families?
Asked at Massachusetts Street on November 10, 2007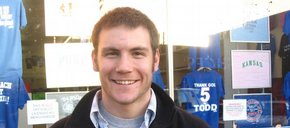 "I think the main problem is that people want to displace responsibility on the issue. It needs to be a topic of discussion in the community, and multiple parties need to combine their efforts to help."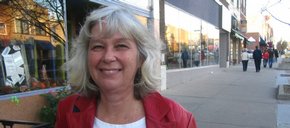 "I think there needs to be a community-based effort to provide affordable housing and especially a living wage, because many of the homeless are the working poor. We have an Interfaith Hospitality Network that brings community resources together."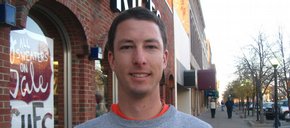 "I think it's up to the community, churches and the government to provide an environment for families to get back on their feet. One with mental, emotional and some monetary support to restore hope. But ultimately I think it's up to the families themselves."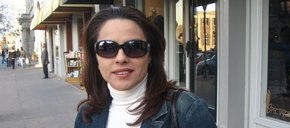 "Through government programs. The government needs to be taking care of its people. That's what it's there for."
loading...
Blog: New poll shows how far Colyer is behind Kobach in one key area

January 5, 2018 · 7 comments

Opinion: Is President Trump's doctor feeling all right?

January 20, 2018 · 13 comments

Federal government shuts down; Dems, GOP blame each other

January 19, 2018 · 3 comments

2018 Women's March looks to bring resistance to downtown Lawrence sidewalks

January 17, 2018 · 26 comments

South Middle School teacher accused of racist remarks last year says district led 'witch hunt' against him

January 19, 2018 · 6 comments

Opinion: Journalism holds power accountable

January 18, 2018 · 26 comments

Kansas utilities say they'll pass on tax-cut savings to customers

January 18, 2018 · 17 comments

Blog: Empty storefronts become a bit more prominent in Lawrence, new report shows; vacancy rate hits recent high

January 19, 2018 · 14 comments

Letter to the editor: Tax truths

January 10, 2018 · 73 comments

Canadian diplomat brings message to Lawrence urging support of NAFTA

January 19, 2018 · 2 comments