How are you going to spend your extra hour of daylight?
Asked at Massachusetts Street on November 4, 2007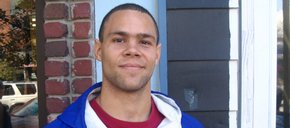 "I'm going to catch up on some late work I've been putting off, so that I don't fall too far behind."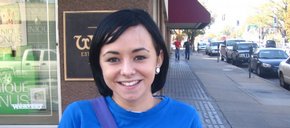 "I'm going out for an extra hour of drinking."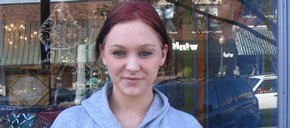 "Probably sleeping. Being pregnant makes me tired all the time, so my baby and I will be getting an extra hour of sleep."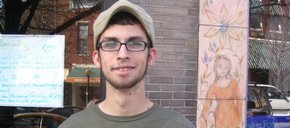 "I'm going to spend some time with my younger brother before he goes off to college."
loading...
Blog: Plans filed for new apartment complex on the eastern edge of Lawrence

January 23, 2018 · 2 comments

Lawrence Humane Society awarded $50,000 grant toward new shelter

January 23, 2018 · 1 comment

Opinion: We have ourselves to blame for shutdown

January 23, 2018 · 8 comments

Letter to the editor: Trump's ignorance

January 21, 2018 · 21 comments

Opinion: Journalism holds power accountable

January 18, 2018 · 45 comments

Officials say investigation of hotel destroyed by fire is too expensive to pursue

January 22, 2018 · 5 comments

Jury convicts Douglas County man of shooting, killing neighbors' dog

January 23, 2018 · 2 comments

Opinion: Immigration is a Sisyphean task

January 22, 2018 · 13 comments

Thousands attend Lawrence's 2018 Women's March to promote resistance, change

January 20, 2018 · 30 comments

Wreck near Clinton Lake kills Junction City woman, injures 2 others

January 22, 2018 · 4 comments