Do you think women who work outside the home have longer-lasting marriages?
Asked at Massachusetts Street on May 23, 2007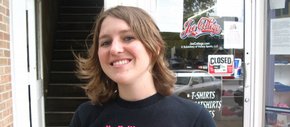 "I think it could work both ways. Sometimes I think they can get stressed out with problems from outside the home and bring them back home, but then again guys do the same thing. I don't really think it's a deciding factor."
"Yes, absolutely. Some marriages fail because the husband can't provide enough money for the family. When the wife is working, she is helping to increase the family income and the health of the marriage."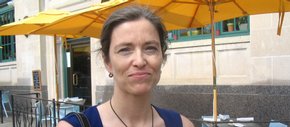 "I would say that if a woman's passion is working outside of the home, then it would make her happier in the long run. And if she has a supportive spouse, then sure, why not?"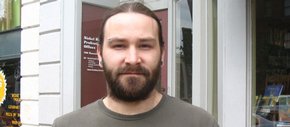 "I would say 'yes' just because I would think that they would feel more satisfied and happier with their relationship if they can get out of the house and accomplish their goals at work."
loading...
Blog: 4 arrested on suspicion of vandalizing downtown buildings with anti-Trump graffiti

May 24, 2017 · 24 comments

Insurer pulls out of Kansas, Missouri health care exchanges

May 24, 2017 · 3 comments

Drawing Attention: Kris Kobach doesn't want you to know what he's doing

May 24, 2017 · 6 comments

Letter to the editor: No defense increase

May 24, 2017 · 13 comments

Letter to the editor: Let's be honest

May 22, 2017 · 42 comments

Kobach to announce plans on governor's race within 2 months

May 22, 2017 · 34 comments

Editorial: Amyx served with distinction

May 24, 2017 · 3 comments

Opinion: Midterms the 'impeachment election'?

May 24, 2017 · 8 comments

Court: U.S. gun ban doesn't apply to city domestic abuse laws

May 24, 2017 · 2 comments

KU selects Arizona State professor to be new dean of social welfare

May 23, 2017 · 3 comments