Are you looking forward to the Sidewalk Sale?
Asked at Massachusetts Street on July 18, 2007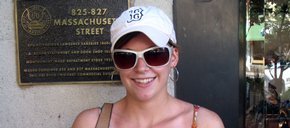 "Yes. It's a good reason to get out there early and get some good deals."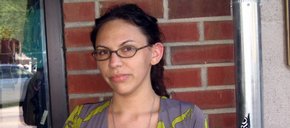 "No. It's hot, crowded and overrated. There are already plenty of good sales going on."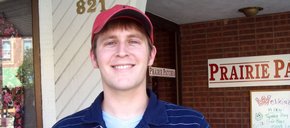 "I'm going to be working, unfortunately. It would be great to go, but I can't this year."
"Yeah, I am. You get lots of great deals. I think it's kind of fun - a little Lawrence tradition."
loading...
Blog: Local restaurant set to open with a menu that features everything from a classy hamburger to a chicken-fried hot dog

July 26, 2017 · 2 comments

Trump bars transgender individuals from U.S. armed forces

July 26, 2017 · 47 comments

Trump to nominate Gov. Brownback to serve as ambassador

July 26, 2017 · 5 comments

Senate's attempt to repeal 'Obamacare' outright fails

July 26, 2017 · 7 comments

Opinion: NRA fights for 'white to bear arms'

July 20, 2017 · 15 comments

Junior Olympics help fulfill Rock Chalk Park 'dream'

July 25, 2017 · 5 comments

Opinion: Why is Trump friendly with Putin?

July 25, 2017 · 23 comments

Zenger: Memorial Stadium renovation project is KU's 'all-encompassing campaign'

July 26, 2017 · 1 comment

By a hair, Senate votes to debate GOP health care bill

July 25, 2017 · 15 comments

Catholic priest charged in Kansas with child sex crimes

July 25, 2017 · 8 comments