Are you bothered by panhandling in downtown Lawrence?
Asked at Massachusetts Street on August 8, 2007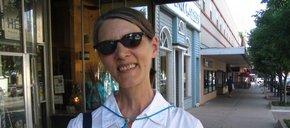 "No, it doesn't bother me. In fact I see it as a way to donate money directly to those who need it and avoid the overhead involved with most charities."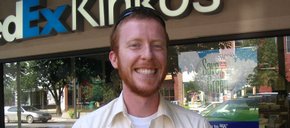 "Honestly, yeah, I'm kind of annoyed by it. But I don't think there needs to be any law against it. It never gets out of hand, and I don't ever feel threatened. I think they know where the line is."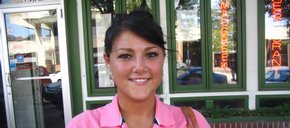 "It doesn't bother me in that it makes me mad; it bothers me in that I feel sad that I can't do more to help the poor here in Lawrence and throughout the world."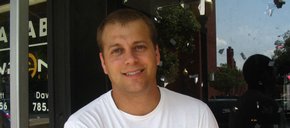 "Sometimes. I think most people are bothered by it. It's kind of a hassle. I don't mind the street performers at all, it's the people who are making up some story about why they need the money. I just don't like being lied to."
loading...
Blog: Roberts, Moran vote to advance Brownback-style federal tax reform

October 20, 2017 · 8 comments

Backyard chicken trend causes spike in infections, 1 fatal

October 20, 2017 · 12 comments

Lawsuit: Kansas prison did nothing as fungus ruined inmate's brain

October 20, 2017 · 16 comments

Kansas schools may no longer group students by grade level as part of plan to remake education system

October 18, 2017 · 19 comments

Topeka man arrested on suspicion of killing 3 people in downtown Lawrence

October 18, 2017 · 42 comments

Opinion: How Republicans can stop everyone from blaming them

October 21, 2017 · 3 comments

Retrial for suspect in shotgun robberies, dog killing again ends in hung jury; third trial planned

October 20, 2017 · 2 comments

Cheap, easily accessible device used to hack KU computer raises questions of how university combats future hacks

October 20, 2017 · 2 comments

After 2 arrests, Lawrence police still searching for killer or killers in downtown shooting

October 17, 2017 · 25 comments

Letter to the editor: Family values?

October 13, 2017 · 54 comments