Lawrence High
Free State
Bishop Seabury
Veritas Christian School
Latest Photo Gallery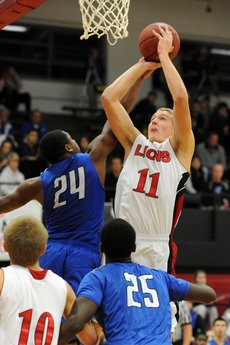 Lawrence-Junction City boys basketball
Latest Photo Gallery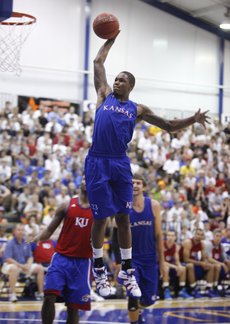 KU Alumni Scrimmage
Latest Photo Gallery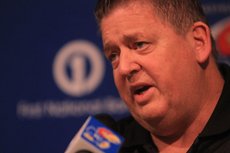 Charlie Weis signing day press conference
Kansas football coach Charlie Weis talks about his first recruiting class on Wednesday, Feb. 1, 2012, at the Anderson Family Football Complex.
Podcasts
Spodcasters
Bring on the hype! Matt Tait and Benton Smith preview tonight's KU-Duke showdown in Chicago - Spodcasters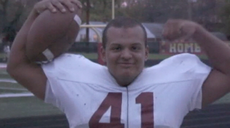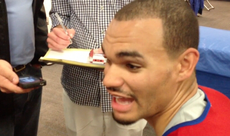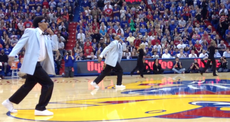 Top stories
By Benton Smith, 08:47 p.m., December 7, 2013 Updated 10:33 p.m.
By Tom Keegan,

December 7, 2013
By Tom Keegan,

December 7, 2013
By Gary Bedore,

December 7, 2013
Clint Bowen also given defensive coordinator title
By Matt Tait,

December 7, 2013
Staff Reports,

December 8, 2013
Staff Reports,

December 8, 2013
Staff Reports,

December 8, 2013
Staff Reports,

December 8, 2013
Associated Press,

December 8, 2013
More Sports
Staff Reports
December 8, 2013
Associated Press
December 8, 2013
Just as everyone expected: One team is on the cusp of the playoffs, and the other is sinking like a stone. Except that the roles are reversed. It's the Kansas City Chiefs who can clinch a postseason berth, and it's the Washington Redskins who are mired in last place as the teams meet today.
Staff Reports
December 8, 2013
The Haskell Indian Nations University women's basketball team fell, 84-68, on Saturday at William Penn University.
Staff Reports
December 8, 2013
Kansas University swimmers Alison Lusk and Chelsie Miller broke school records on Saturday at the USA Winter Nationals.
Staff Reports
December 7, 2013
Staff Reports
December 7, 2013
The NCAA will present Kansas University track and field alumnus and Olympic gold medalist Billy Mills with its highest honor, the Theodore Roosevelt Award, the NCAA announced Friday.
Staff Reports
December 7, 2013
Kansas University's Chelsie Miller placed second in the 400-meter individual medley Friday to lead a group of four KU swimmers at the USA Winter Nationals.
Staff Reports
December 7, 2013
Sunday's Kansas University women's basketball home game against Texas Southern has been postponed due to a winter storm in Texas, KU announced Friday.
Associated Press
December 7, 2013
Sporting Kansas City, which languished as the Wizards for years, will be playing for its second MLS Cup at glitzy Sporting Park today when it faces Real Salt Lake, a club that jettisoned a bunch of proven veterans in the offseason in a push to go younger.
Staff Reports
December 7, 2013
The Baldwin High School boys basketball team overcame a cold-shooting night to pull away from Jefferson County North late, Friday at BHS.
Staff Reports
December 7, 2013
Veritas Christian's boys and girls basketball teams lost on Friday in the semifinals of the Shea Invitational in Manhattan.
Staff Reports
December 7, 2013
Madison Piper scored 24 points and Scout Wiebe pulled down seven rebounds but Free State High's girls basketball team opened its season Friday night with a loss, 51-36, to Topeka High.
Staff Reports
December 7, 2013
Makayla Bell scored 13 points with eight rebounds in the season opener for the Lawrence High girls basketball team, which missed a potential game-winner in the final seconds and lost to Emporia, 47-45, on Friday.
Chuck Woodling, Special to the Journal-World
December 7, 2013
Prev Next

Find more businesses on Marketplace
Arts & Entertainment · Bars · Theatres · Restaurants · Coffeehouses · Libraries · Antiques · Services
AP College Football Coverage