Two University of Kansas students are finalists for prestigious Harry S. Truman Scholarships, the university announced Wednesday.
Tomas Green is a junior from Lynnwood, Wash., majoring in chemical engineering and minoring in public policy. Green's involvement at KU includes Student Senate and the Student Environmental Advisory Board. Off campus he has worked with Willow Domestic Violence Center and the Citizens Climate Lobby.
Taylor Zabel is a junior from Smith Center, majoring in biochemistry. At KU Zabel has been involved in Student Senate, the advisory board for KU Counseling and Psychological Services and the provost's Diversity, Equity and Inclusion Advisory Group. He's had internships with the Centers for Disease Control and the National Institutes of Health.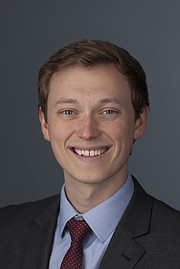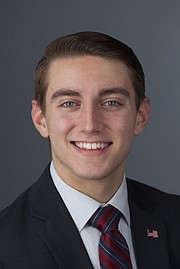 The Harry S. Truman Scholarship Foundation reviewed more than 750 files before selecting 199 finalists nationwide. The foundation will interview finalists in March and April and announce the approximately 60 scholarship winners in late April, according to KU.
Truman Scholarships, which provide up to $30,000 for graduate study, go to college juniors with a record of campus and community service, commitment to a career in government or nonprofit sectors, strong academic records and a high probability of becoming a "change agent."
The last KU student to receive the honor was Ashlie Koehn in 2015. She was the 18th KU student to become a Truman scholar since 1981.
Contact KU and higher ed reporter Sara Shepherd
Have a tip or story idea?
---
More stories
Copyright 2018 The Lawrence Journal-World. All rights reserved. This material may not be published, broadcast, rewritten or redistributed. We strive to uphold our values for every story published.