Do you hear what I hear? … Yes, it's the rumbling of FedEx trucks all over town, bringing Amazon Prime boxes of joy for all the boys and girls.
However, some of the many gems Lawrence has to offer health nuts just can't be bought on Amazon, so I decided to deliver what they can't.
More health coverage
See more coverage of health-related issues, health care, fitness, and how to live a healthy and active life on the
LJWorld Health homepage.
I reached out to a lot of health-, fitness- and wellness-oriented businesses around town to find out what kind of specials they have that will make perfect gifts for the fit friends in your life — or that can help you reach your fitness goals.
Here's what I found:
Train like an athlete
Some local gyms and facilities have fun package deals for the holidays — great for gifts or self-motivation.
• RydeBarre, 1520 Wakarusa Drive Suite E, has classes in indoor cycling and barre conditioning, among others. It's offering three classes for $15 for new clients.
• Pure Barre Lawrence, 4821 W. Sixth St. Suite L, is offering a free week with purchase of an intro month, $99, through the end of the month.
• Aligned Pilates, 4824 Quail Crest Place, is offering a 15 percent discount on three- and six-month unlimited class packages through the end of the month.
• Jayhawker Crossfit, 1035 N. Third St. Suite 106, is offering a free month with a one-year membership, which means unlimited classes. It also has $50 off a four-month membership and a semester rate of $300 for students.
• CrossFit Lawrence, 815 E. 12th St., has $100 off yearlong memberships. For Journal-World readers, it will also offer an "Intro to Fitness" package to include 15 personal training sessions and a yearlong membership at $250 off, for a total of $1,399, through Dec. 31.
• Tracey English Fitness, 2812 Atchison Ave., will offer a special for Journal-World readers of two 30-minute sessions for $45 or four sessions for $80. Both options will include a complimentary fitness assessment.
Get flexible
Photo Gallery
Healthy Outlook gets on the ball with Yamuna body rolling
Journal-World health reporter Mackenzie Clark recently tried Yamuna body rolling with certified practitioner Becky Bridson, of Lawrence.
It's easy to forget the importance of stretching ... until you wake up the morning after a hardcore workout in serious pain. Flexibility is crucial to fitness, especially as you get older.
• OmTree Shala, 1405 Massachusetts St., will offer an intro month of yoga for $40, or $30 for college students — and the same price goes for the buyer, even those who have already had an intro month.
• Becky Bridson of Action Potential Kansas is offering a free 60-minute introductory course in Yamuna body rolling, plus a 10 percent discount on first purchases.
Gear up, then tone up
Oftentimes, dedicated athletes swear by their gear — it's important because it's the stuff that supports their bodies through the tough conditions of their workouts.
• Ad Astra Running, 734 Massachusetts St., is offering a buy three pairs, get one free deal on Feetures! socks all this month. "We also have a section in the store of holiday gift ideas selected by our staff that people should check out while they are in," owner J. Jenkins said in an email.
• Jazzercise Lawrence, 1410 Kasold Drive Suite A6, has "Merry Fitness" bags, designed to hold sweaty postworkout gear, available for $20. That also includes a week of Jazzercise classes. It also has its "Best Deal of the Year" — $399 for a whole year of classes — for new customers.
• Lava Yoga, 1520 Wakarusa Drive Suite J, is offering a yoga mat and a two-week trial for first-timers for $35. It also has gift certificates for classes, and for every five classes, you get one free.
• Premier Martial Arts, 3201 Clinton Parkway Court, is offering a $69 holiday special: two private 30-minute lessons, a month of classes and an official martial arts uniform. It also has a six-week get fit challenge, which includes MMA gloves and a meal plan, for $97. There is also a six-week self-defense class for women for $97, which includes a pair of Premier gloves.
Focus on recovery
We put our bodies through a lot in our workouts — and everyday life — so recovery is essential.
Photo Gallery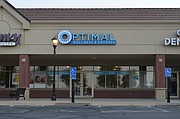 Healthy Outlook goes to the cryospa
Journal-World health reporter Mackenzie Clark decided to find out what the new cryospa in town — Optimal Wellness and Cryospa, 4931 W. Sixth St. — is all about. Photographer and intern Ashley Hocking came along for the trip.
• Optimal Wellness and Cryospa, 4931 W. Sixth St. Suite 112, is offering five whole-body cryotherapy sessions for $100 or 10 sessions for $130. With that comes 50 percent off cryo facials, spot treatments and NormaTec.
• TherapyWorks Kansas, 1311 Wakarusa Drive No. 1000, is offering buy two massages, get one free.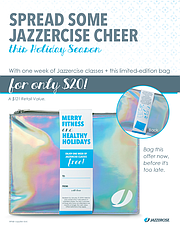 Care for body, mind and spirit
Naturally, health and well-being are about more than just the physical condition of our bodies. Here are some holistic offerings that can help a loved one relieve some stress — and don't forget about yourself.
• At Southwind Health Collective, 1045 Kentucky St., acupuncturist Janet Lee is offering a "seasonal tune-up" acupuncture session for $55. "In Chinese medicine, it's common to get acupuncture around the time the seasons change to keep your body strong and 'balanced,'" Lee said in an email.
• Ad Astra Wellness, 1410 Kasold Drive Suite A1, has a special on float therapy. It's offering three 60-minute float sessions for $99 for first-time floaters. According to Ad Astra's website, floating can reduce pain and fatigue as well as boost creativity, peace, clarity and balance.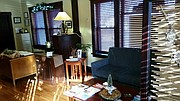 • Elevate, 1407 Massachusetts St., has buy three, get one free on any of its services —which include float therapy, massage, reiki and more — through the end of the month.
• Merkaba Wellness Center and Spa, 841 New Hampshire St., has gift boxes that include some body products made in-house, two tea baths and a 60-minute restorative massage for $100. It also has buy three gift certificates, get one of the same value free.
About Healthy Outlook
Healthy Outlook is a column written by Journal-World reporter and Health section editor Mackenzie Clark, in hopes of helping readers make their lives a little bit happier, healthier and more active.
Have questions about the world of health and wellness in Lawrence, or a health story idea? Contact Mackenzie:
Read more:
Copyright 2018 The Lawrence Journal-World. All rights reserved. This material may not be published, broadcast, rewritten or redistributed. We strive to uphold our values for every story published.